Nowadays custom coffee bags have become the most popular coffee bean packaging in the coffee bag business. Coffee businessmen prefer them not only for its flexible packaging design but also for the good compatibility with various types of coffee bags.
We known custom printed coffee bags for its unique design and logo printed, while most of the coffee bag has different materials, shapes even preserving functions, such as kraft paper custom printed coffee bags have lower production costs and better vent environment; foil custom printed coffee bags are suitable for fleshly roast coffee bean because of their close environment.
Advantages of Custom Printed Coffee Bags
We considered the aspects of manufacturing, cost, and design influence for the advantages of custom printed coffee bags, and conclude 4 advantages of these coffee bags.
4 Advantages of Custom Printed Coffee Bags:
Flexibility
Cost
Personalized
Brand Influence
Coffee bag manufacturers allow their customers to customize the coffee bags as their design.
"Custom " means you can design your coffee bags, and choose the suitable types of coffee bags for your business. The coffee bag design is very important for coffee sales because every customer knew your coffee products by the coffee bag.
If you want to attract your customer, a unique, special coffee packaging with your brand style is the first thing. While types of coffee bags influence the products preserving. Three types of coffee bags are very common: tin tie coffee bag, coffee bag with window, coffee bag with valve, and each of them has different preserving function.
"Printed " means make your special coffee bag design idea and the real bag as a complete coffee packaging. Most of coffee bag manufacturers provide many printing projects for their customers, there are some aspects you should consider when you choose coffee bag printing projects.
Printing ink: choose the high-quality printing ink will make your coffee bags have bright colors, while at the same time, you also should consider CA (Chromatic Aberration ).
Durability: choose a durable printing way promise a long-staying time of the colorful patterns.
Safety: as one kind of food packaging, your printing way should ensure there is no harm for the coffee inside.
Someone may think that custom design will have a higher process, while the fact is that custom printed coffee bags have a higher cost for the initial cost, an acceptable price for coffee bag wholesale service. You should pay the cost of the printing screen, and one printing screen can work many times. Therefore, the more coffee bags you printed, the lower cost you will pay.
With custom printed coffee bags you can decide the look and equipment for your products. Three shapes for your coffee bag shape selection: fin-seal pouch, flat bottom pouch, or block bottom pouch, quad-seal pouch. Also have three add equipment: window, tin tie, and valve. The three equipment can make a combination, that a tin tie coffee bag with window and valve, or you just select any of the equipment from them.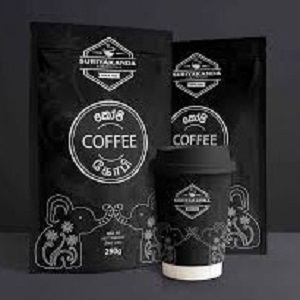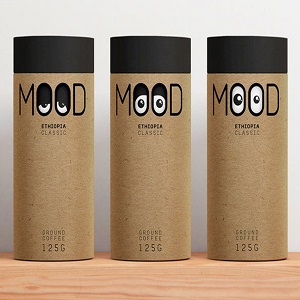 Customers usually are attracted by the packaging firstly, so it is very important to design a coffee bean packaging added brand influence to impress your customers. Custom printed coffee bags allow you to achieve this unique coffee bag design, and use this kind of designed coffee bag will make your customers have a deep impression of your brand.
Custom Printed Coffee Bags Wholesale Service
No matter you are a coffee packaging manufacturer, or coffee bag designer, or running a coffee shop, when you want to create coffee bean packaging, you should consider the two factors: cost and quality.
Cost: custom printed coffee bags can be made at home or by packaging manufacturers. If you create a coffee shop business, find a reliable packaging manufacturer can help you save the cost. And the more coffee bags you make, the lower price you will pay.
Quality: you should consider the quality of bag material, the ink of the safe of preserving, and the printing technology.
Hibags provides custom printed coffee bags wholesale service. Our products have a lower cost, higher quality, and we still work with our customers closely, we will try our best to satisfy the requirements of our customers timely. And we ensure high quality during the delivery.
Connect with us for more information about the custom printed coffee bags wholesale service.