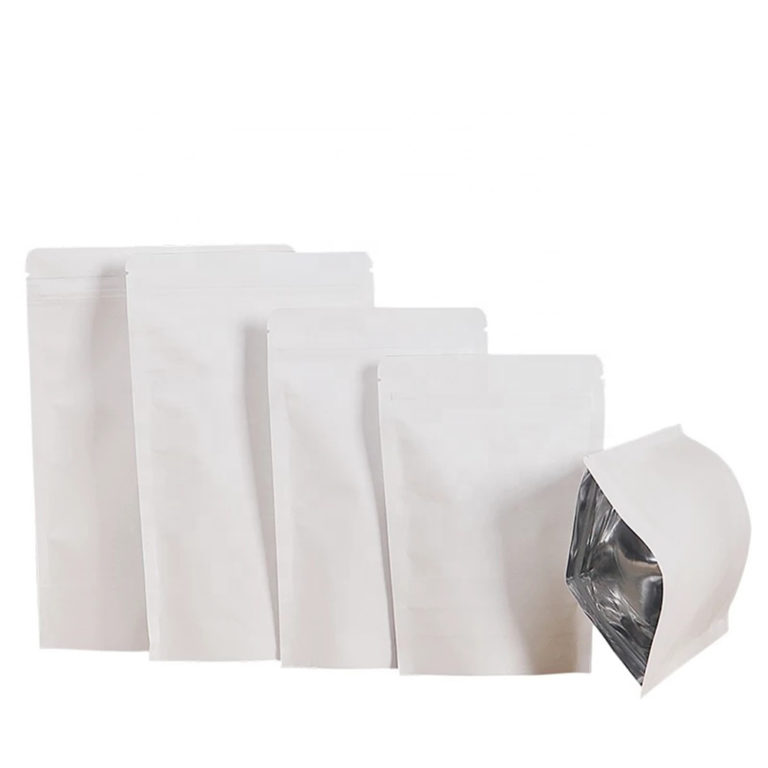 White Kraft Paper Popcorn Bag
The kraft paper popcorn bag has a strong waterproof function, the white is pure and simple, and the bag is beautiful. It has a wide range of uses in the packaging industry and can store and package popcorn, coffee and other items. Besides, the popcorn bag can be customized in various sizes and colours that you like. The kraft paper popcorn bag is very resistant to water, drop, mildew and moisture. More importantly, it is also lined with a heat-sealable polymer material that prevents air leakage. Moreover, both ends of the bag are equipped with tearable and reclosable zippers. These designs also simplify the use process, and its thicker bottom design makes the popcorn bag more prominent and better.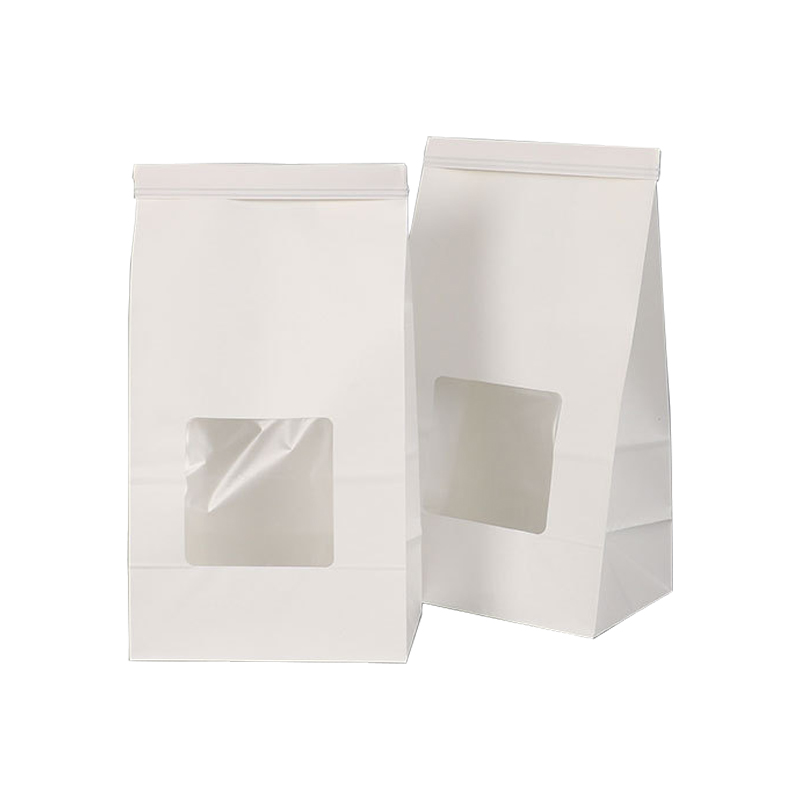 Paper popcorn bag with window
The white popcorn bag with a window is made of paper materials. This material selection can provide a dry storage environment for the popcorn, and the rigid packaging will ensure the safety of the internal products during the delivery process. Its transparent window design can provide customers with clear product interior ideas. The top of the popcorn bag with a window also provides customers with a unique sealing design. If the user has not consumed the product at one time, the product can be sealed and stored in the bag to continue eating next time. Hibags has a popcorn bag wholesale service. If you buy a large number of popcorn bags, you will get a significant discount.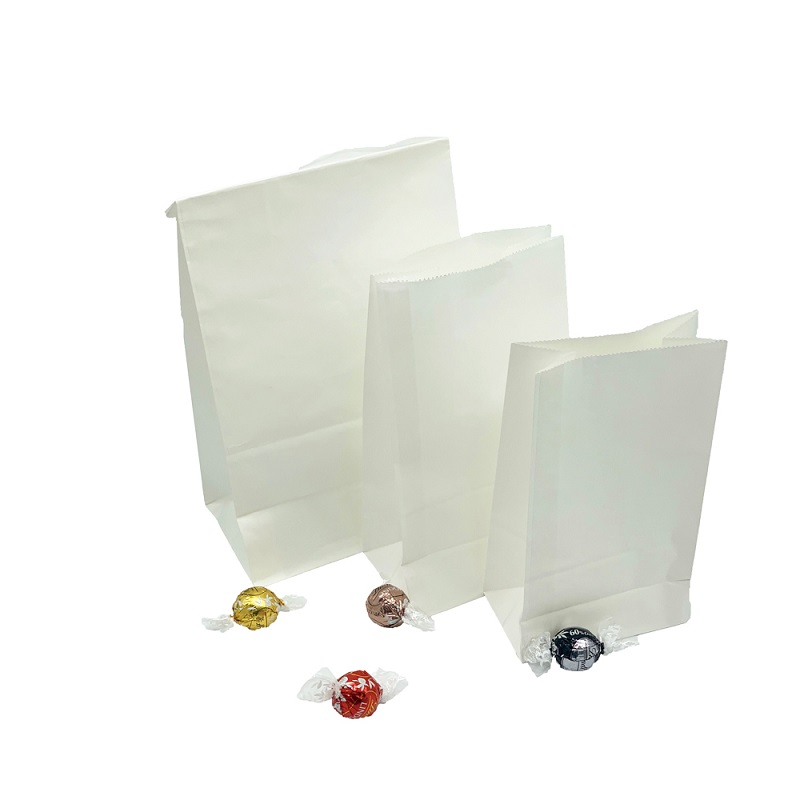 Foldable paper popcorn bag
This paper popcorn bag can be easily folded and flexibly deformed. It not only occupies a small area, lightweight but also easy to carry out. It also has a sealing device on top. Usually, they are made of MOPP, VMPET and PE. It is an ideal choice for popcorn packaging. The resealable paper popcorn bag with a valve can keep the inner product dry for the storage of popcorn. Its non-toxic materials provide them with a safe storage environment and can also be used to store food such as coffee, cigarettes or candy. Now we provide customers with a popcorn bag customization service, customize your favourite size, colour and shape to make your coffee bag more personalized.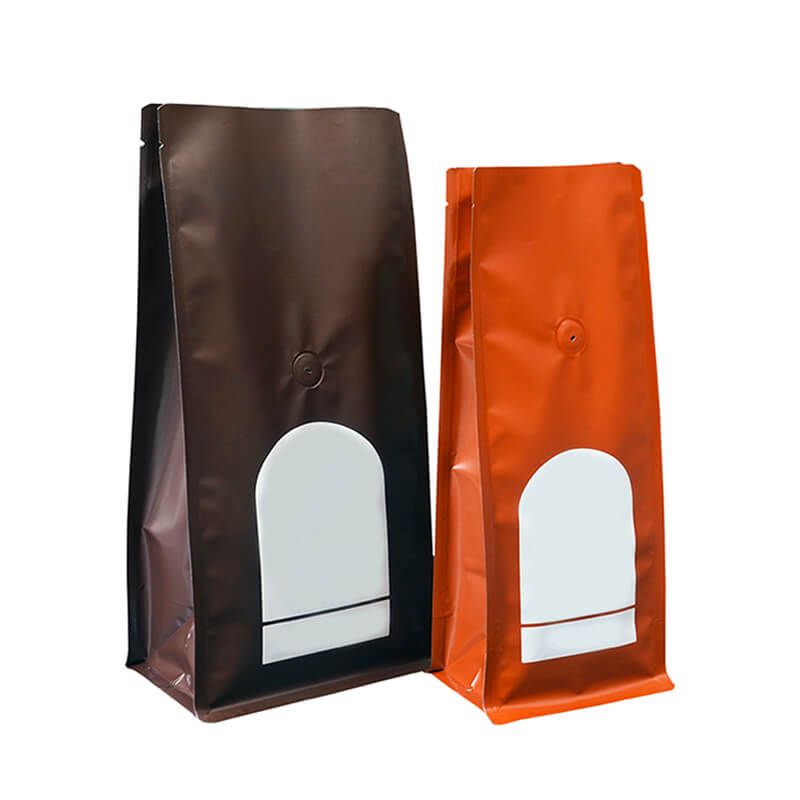 Kraft paper popcorn bag with window
The kraft paper popcorn bag with a window has a simple appearance and firm performance. It is a high-quality cowhide bag that protects popcorn from moisture and mould. The standing popcorn bag has the following features: the gusseted bottom allows it to stand on the shelf; the resealable compression strip; the unique tearable notch will enable you to open it without scissors easily. Our printed cowhide stand-up pouches provide customers with some exquisite stand-up pouch templates to meet almost all customer needs. Hibags promises that all printed popcorn bags are made of non-toxic materials and are printed with advanced printing technology. Our popcorn bag wholesale service will provide satisfactory discounts and ensure punctual delivery and high quality products. The service will offer substantial discounts to customers who have placed large orders.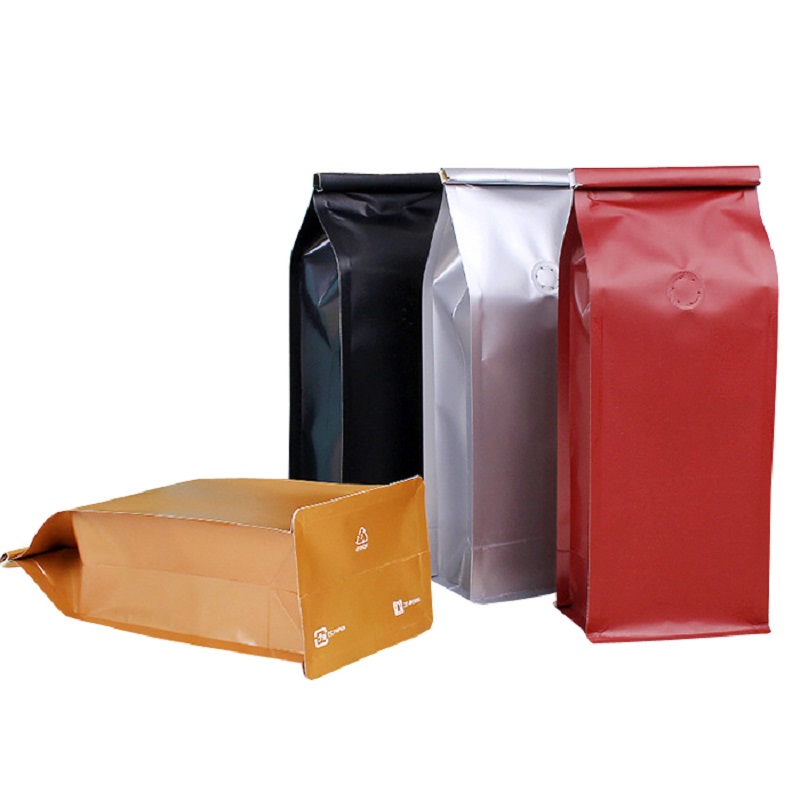 Tin popcorn bag with valve
This popcorn packaging bag is more similar to a kraft paper tin-tie popcorn bag, but it has more materials, such as paper or food-grade plastic. This food-grade plastic can provide a safe and transparent packaging environment. Due to its high water resistance and deformation resistance, it can ensure that the popcorn remains dry and intact throughout the delivery process.This popcorn bag has an iron tie seal and a valve design. The iron tie with a valve ensures the convenience of use of the popcorn bag and provides a ventilated environment, thereby improving the popcorn storage environment. The iron tie popcorn bag with valve is ideal for popcorn packaging. It is generally made of laminated materials, PET, AL and PE. Hibags can customize its size and colour according to customer requirements, and it is printed with a logo or brand label. Our custom popcorn bag wholesale service provides high-quality products at affordable prices.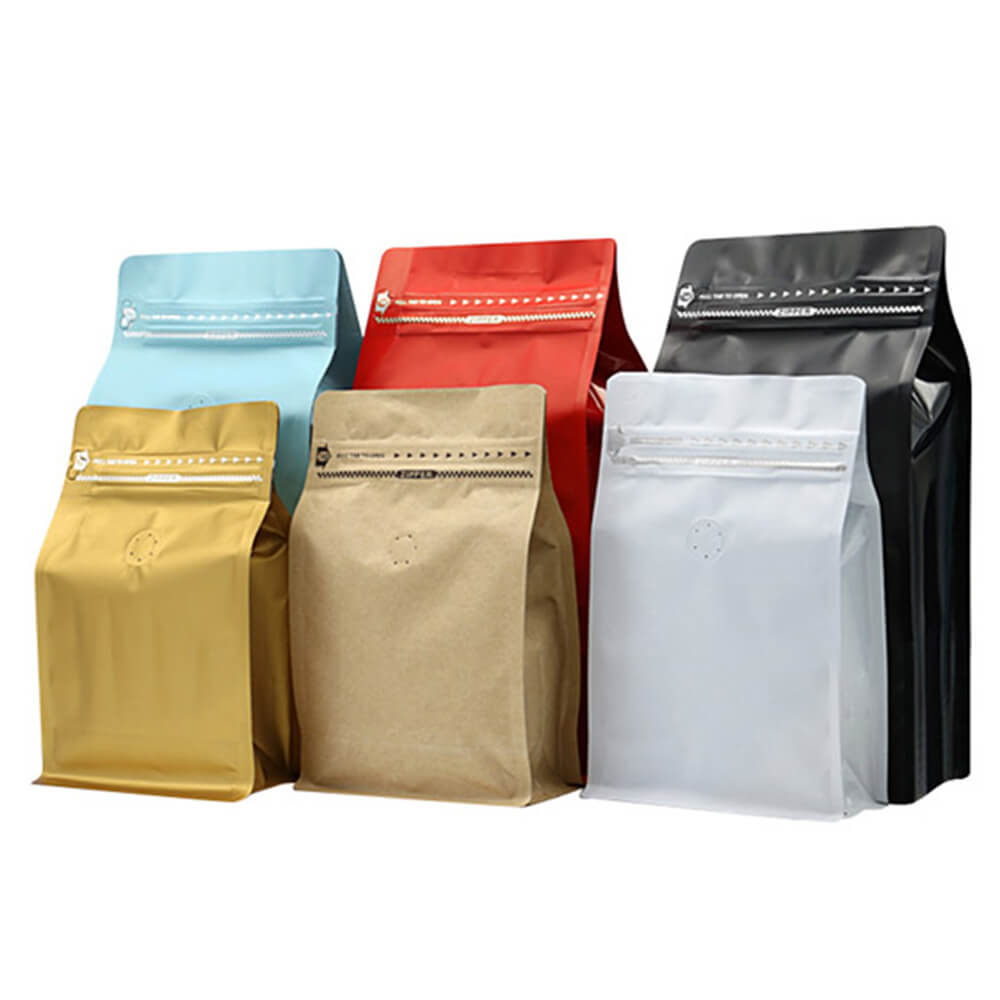 Aluminium foil popcorn bag with zipper
This popcorn bag comes with a zipper. The aluminium foil popcorn bag is characterized by no additions. The bag is a transparent and pure packaging composite film, which contains neither aluminium nor pigments and pigments. It is made directly from polyethene raw materials. The most significant advantage of the aluminium foil bag is that it can block oxygen and moisture. The water and oxygen permeability is 1, which can keep the freshness of popcorn well. In addition, aluminum foil bags have good heat resistance, good light reflectivity and gloss, so popcorn can maintain a good shape in both high and low temperature conditions.Hibags popcorn bag colour printing wholesale service can meet your personal requirements at an affordable price. You can design your own popcorn bag pattern or print the brand logo on the popcorn bag. Our advanced printing technology will help you create a clear, colorful and long-lasting appearance. Now, our customized wholesale service also provides good discounts for customers who have ordered a certain number of popcorn bags.