If you are looking for a custom stand up pouches service, visit our website www.hibags.com. We will offer you a stand up pouch printing advantage at an affordable and competitive price. From start to finish, Hibags delivers both good quality and prompt lead-time on all of your orders.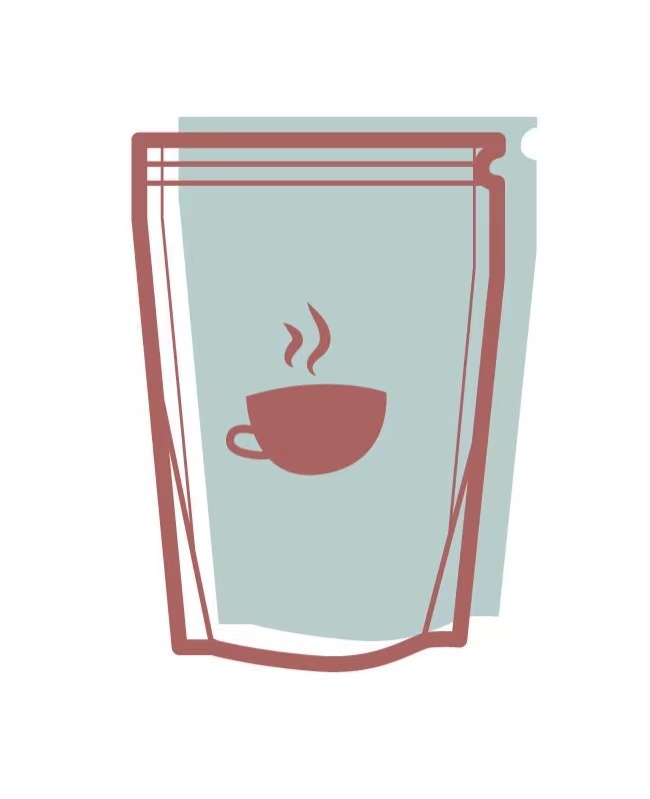 Packaging can affect product impression on the first look, practical convenience, and even the possibility of buying from the consumer, which partly determines the overall sales of the products. Printing on stand up pouches are becoming a popular and economical way to pack various kinds of food and non-food products.
Why custom printed stand up pouches?
Anyone who has been in a grocery store recently may have noticed that everything from applesauce or snack foods to beef broth has gotten a pouch makeover. Flexible packaging is gaining steam in the packaging industry because it's re-sealable, features a sleek design, provides a sense of novelty, and stores in pantries more effectively.Some possible applications for custom printed stand up pouches include dried fruits and nuts, chocolate and candy, protein and supplement powders, gourmet pet treats, potpourri, cannabis edibles, baby food, or pureed fruits or vegetables, and broth, bouillon, or soups.The possibilities for using custom printed stand up pouches and flexible packaging are endless—and are continually becoming a reality.
Styles of stand up pouch printing
Hibags produces several print standing pouch, all with Food Grade Materials, which are non-toxic, safe, and tasteless.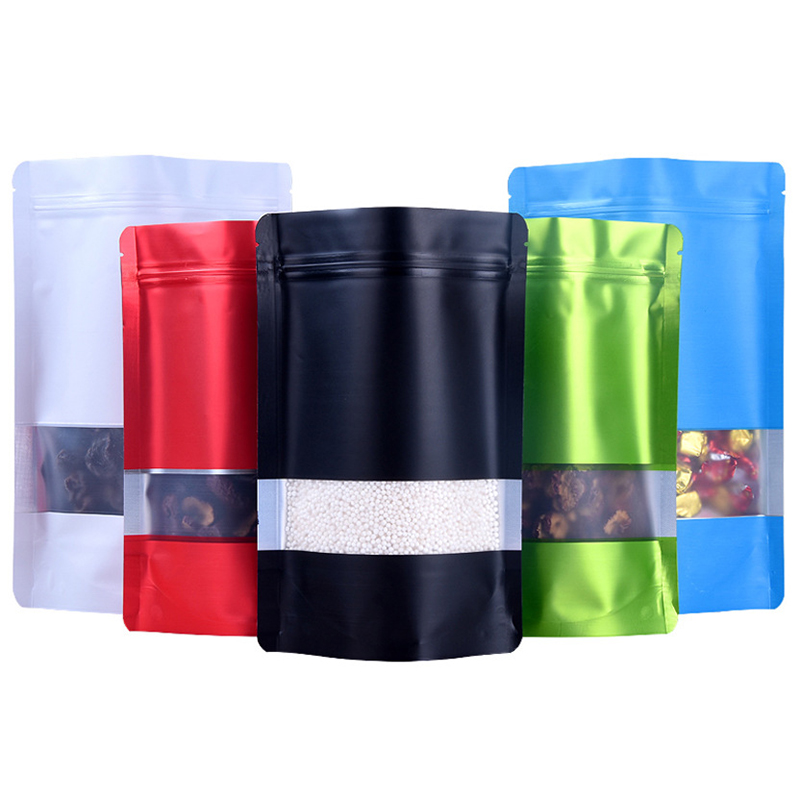 1) 
Stand Up Pouches With Window
A clear view of content ,more attractive for customers to choose the products.Window Shapes can be custom as per contained products to attract different customers.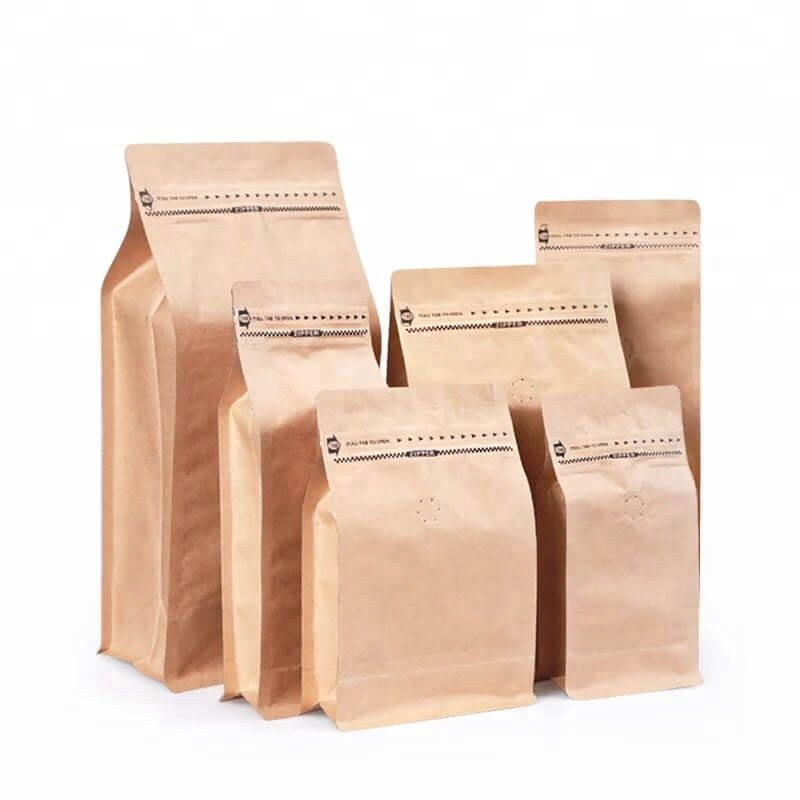 2) 
Stand Up Pouches With Zipper
The zipper on the top of the pouch makes sealing or unsealing convenient, which brings a re-usable feature to the bag and helps ensure the freshness of the products packed inside.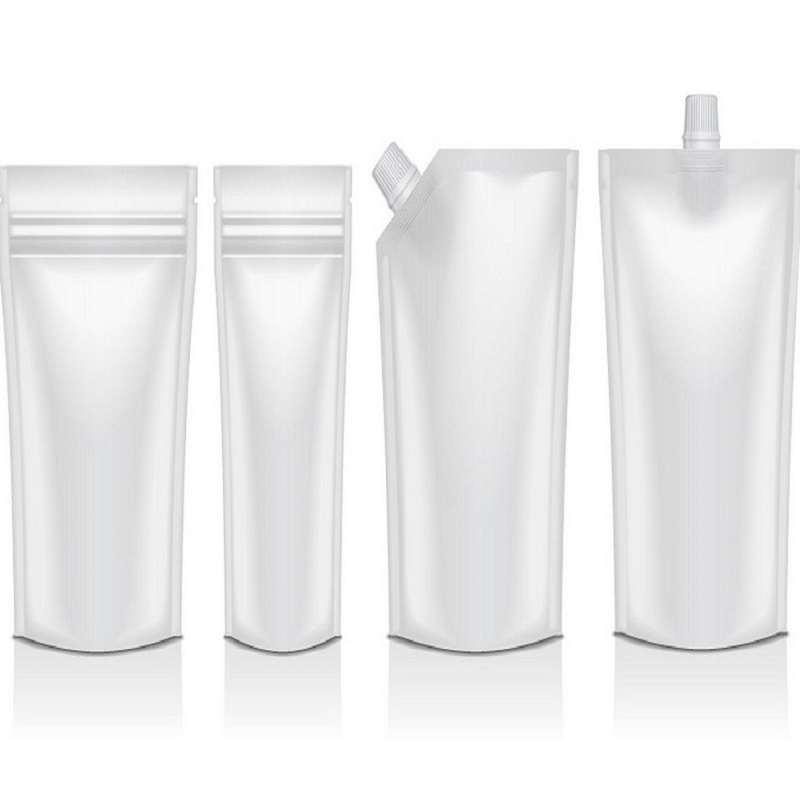 3) 
Stand Up Pouches With Spout
Spouted stand-up pouches are one of the lowest cost options for liquid and beverage packaging. It contains liquid products safely inside, and the packed pouches stand up easily on store shelves for more effective and efficient display.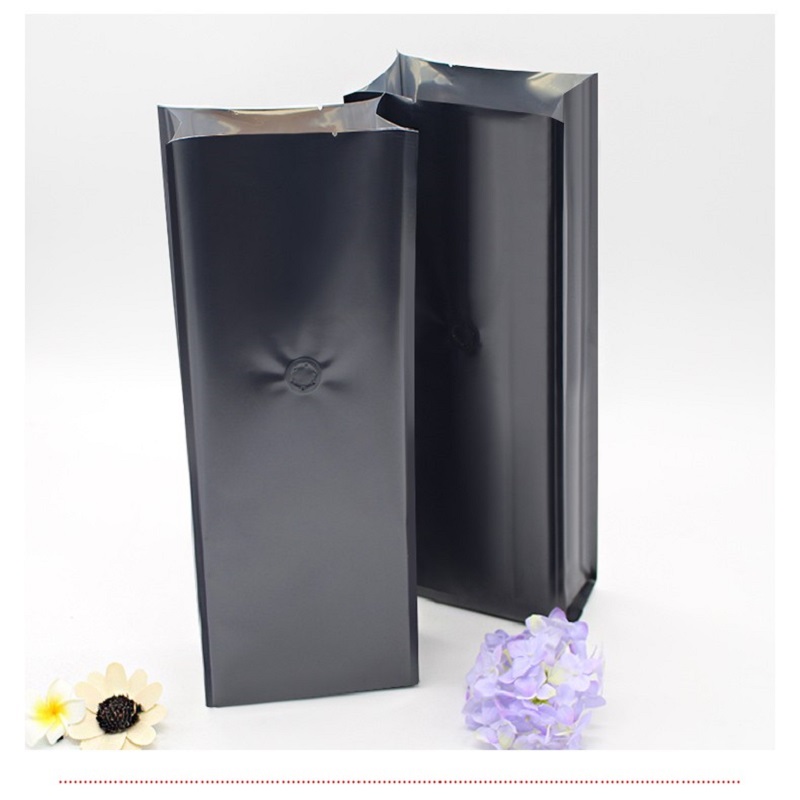 4) 
Stand Up Pouches With one-way Valve 
The one-way valve releases trapped air and gas pressure while preventing outside air from entering the bag, keeping the original flavors and aroma of stuff packed.
C

ustom printed stand up pouches for your business
Hibags' standing pouch custom service are one of the best choices among the other pouches. They can protect your products and are perfect for keeping them standing on the shelf. You can send us your design, and we will help you print standing pouch.
Materials, all in food-safe standard
-Printing (Surface) Layer: BOPP, CPP, PET, NY, KRAFT PAPER -Barrier (Laminated) Layer: NY, PET, VMPET, AL-Heat Seal (Inner Food Contact) Layer: LDPE, CPP, RCPP
Other optional features
-Closure Options: single and double zipper, child resistance zipper-Spouts: Child resistance caps, ez-pour spouts, all diameter spouts-Valve Options: One way & double way degassing valve -Tin-tie Options: Copper Tin-ties, Iron Tin-tie, Paper Tin-tie-Treatment Options: Laser perforation, Cut handle holes, Custom windows, Tear notches, Pouch shaping, Matte & Shiny finishing -Printing: Gravure printing, up to 10 colors, offers a vivid and clear printing image to attract more customers. 
Functions of custom stand up pouches
You can use different types of print standing pouch for flexible packaging options. Here are some of the uses of standing pouch custom:-Keeping the products within the packages safe from dust and other contaminants.-Maintaining the freshness of the products for a more extended period, thus increasing the shelf-life.-Increases the sales of the products by attracting more customers.-Displays more information about the products with graphics and images to the potential consumers.-Increases the handling ability in terms of better distribution to different places.
Products Can be Packed within stand up pouch printing
Print standing pouch can be used for the packaging of different products. Here are some of the products for reference.
Packaging of Food Products
As a food producer, you can give more information on the food you produce through standing pouch custom. You can package different types of food products to increase the safety and the shelf-life of the food products.
Packaging of Non-food Products
You can also exploit the advantages of stand up pouch printing and package non-food products. This includes motor vehicle parts, stationery, kitchenware, and toiletries, among other products.
Packaging of Health Products
Well, most health products such as bodybuilding enhancement pills and supplements come in standing pouch custom.
Packaging of Liquid Products
It also has water-resistant layers that will prevent leakage of liquid products from the standing pouch custom—implying that you can package different types of liquid products with the stand up pouch printing without the worry of leakage and safety.
Packaging of Pet Products
You can package pet products such as pet food and toys in the custom standing pouch. To increase the marketability, you can include graphics of the pets on the cover of the standing pouch custom.
Packaging of Beverages
It has the perfect storage environment for different beverages such as coffee and tea. You are sure of having fresh coffee and tea products straight from the standing pouch custom. 
Features to be considered before purchasing custom printed stand up pouches
To make the correct choice of the standing pouch custom, here are the main segments that you must consider while custom stand up pouches.
High Vapor Barriers
You will consider having films that will block the entry or exit of moisture, aroma, or oxygen from the package. Apart from that, you will choose the type of films you need, such as metalized PET, specialty, or barrier films.
Varying Finishing Options
It would help if you chose from a wide variety of finishing options, including matte, gloss, soft touch, and metalized finishes.
Hang Holes
Here, you can either hang holes or handle spaces such as sombrero or round hang holes.
Closures and Tear Notches
This will allow you to specify the closure and opening procedures for custom stand up pouches.
Gusset or Pouch Bottom Options
Here, you must specify the gusset or pouch bottom options such as K seal, DOY seal, or plow bottom. 
Procedures of making

stand up pouch printing
The manufacturing process of custom stand up pouches goes through a series of steps that you should consider. Here is a step-by-step process that you can follow.
Creating Plates or Cylinders
With the right design and print information at hand, the factory can begin manufacturing by making plates or cylinders. On these cylinders or plates, we can print every color needed for the custom stand up pouches design.To ensure good color printing, the factory can create a test print. In case of defects, the factory will remove them and then remodel them into the perfect plates or cylinders.
Printing
After a successful process of making the cylinder, a factory can proceed to the custom standing pouch. For the plastic film, the factory will use rotogravure printing methods.The cylinders or plates will be loaded onto the gravure printing machine and then proceed with all the graphics and information that the client needs on the print standing pouch.The printers have the capability of custom standing pouch at very high speeds and with proper printing size and details.
Lamination
This is the process to add more layers of the print standing pouch. The factory uses different types of materials according to the client's specifications. Using a lamination machine, all the layers can be banded together into one kind of laminated film.
Drying or Aging of laminated film
This is the process of curing the laminated materials under high temperatures in a drying room. This will allow them to stay intact for a very long time without peeling and compromising the package. Proper drying takes time that can last as long as 2 to 4 days of adequate drying.
Conversion Stage
Here factory will convert the films into the different sizes of custom stand up pouches that the client needs. Factory workers will load the film into a conversion machine that will convert it into a whole bag. The device will create the front, bottom, and back, thus transforming it into a print standing pouch.Other elements will be added if necessary, such as zippers, hanging holes or notches, etc.Finally, factory QC will check and confirm the quality of the custom standing pouch through a inspection of the custom standing pouch before the custom stand up pouches being packed into export cartons.