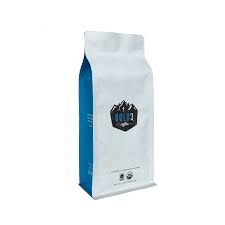 Do you think about a custom coffee packaging solution for your coffee beans? Just visit www.hibags.com. Hibags factory will provide you various printed coffee bags options which can be custom as per your actual needs, with fine quality and affordable & competitive prices. Our custom coffee bags have a low minimum order of 10000. There are many kinds of custom coffee bags and various materials. Because coffee naturally produces carbon dioxide after roasting, directly packaging is easy to cause package damage. Long-term exposure to the air will cause aroma loss and lead to the oxidation of oil and aromatic components in coffee. And it will reduce the quality of finished products. Therefore, custom coffee bags is vital.
If you are custom printed coffee bags in Hibags, we generally provide you with the following options:
Flexible non-airtight roastar bags
This is the most economical custom coffee packaging. Small local bakeries usually use it because they guarantee fast delivery. If we use non-airtight roastar bags, coffee beans can be consumed in time. Coffee beans in this way can only be stored for a short time. You can get these economical bags through our wholesale coffee packaging service
Airtight custom coffee bean bags
fter filling the coffee, vacuum and seal it. Due to the formation of carbon dioxide during the roasting process, the packaging can only be packaged after the coffee is degassed for a while, so there is a storage interval of several days. Coffee beans are kept longer than coffee powder. The cost is low because it is not separated from the air during storage. Coffee in this way should be used up in 10 weeks.
One-way exhaust valve packaging:
The third option is custom coffee bags with valve. This vent valve allows gas to go out but not in. There is no need for a separate storage stage, but the fragrance will be slightly lost due to the out-gassing process. Coffee bags with valve avoids the formation of rotten flavor, but it can't stop the loss of aroma.
Pressure roastar coffee bags:
Customizing these kinds of roastar bags is expensive, but it can keep the coffee for two years. After a few minutes of roasting, the coffee can be vacuum-packed. After adding some inert gas, keep the proper pressure in the roastar coffee bags. The coffee beans are preserved under pressure, making the aroma flow on the fat, thus improving the beverage's flavor.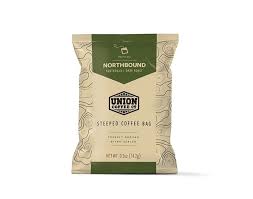 The custom coffee bags provided by Hibags have these features.
Aluminum inside
Aluminum has an anti-light and anti-moisture effect that is more conducive to coffee storage. Custom printed coffee bags makes design pattern more vivid.
One-way valve
Custom coffee bags with valve is to allow air pressure to escape from the inside of the package while preventing air from entering. Since the freshly roasted coffee beans release carbon dioxide, the one-way venting valve allows the roaster to immediately package its product without fear of bursting the coffee bag.
Self-sealing zipper
Hibags' custom coffee packaging adopts unique concave-convex technology to make the seal firm and tightly occluded. The zipper of roastar bags can be opened repeatedly. And the full bag state will not automatically turn on due to the squeezing of coffee beans.
Tin Tie
These sticky tin strips make it easy to open and close the roastar bags, and the adhesive on the tin strip is strong enough to help keep the coffee beans fresh, saving time and trouble.
Easy tear
The custom coffee bags are designed with an easy-to-tear opening, which is easy to open. Using the mechanical principle to facilitate opening; The bag is strong, and the top of the tear can be re-sealed with a sealing machine.
Flat bottom personalized coffee bags
It is a common bag type on the market and high-end packaging for coffee beans or powder. Our printed coffee bags combine the stand-up pouch and the large capacity of the side buckle bag, making it a perfect box shape. When roastar bags is displayed on the shelf, the three-dimensional shape can enhance the brand. The flat bottom pouches have various ways to be sealed, such as Tin tie, normal zipper, E-tear zipper. They make the bag re-closable.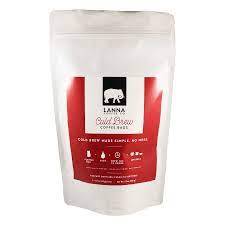 Types of custom coffee bags at Hibags
Custom printed coffee bags are a perfect idea, and they can bring more possibilities for your business. It means you can custom coffee bags with logo. Take a look at the types of our custom coffee bags.
Side gusset custom coffee bags
The side gusset bag also has a three-dimensional shape with a side gusset after it is filled with coffee. It can package different capacities of coffee bean or powder, small or large capacity. Usually, these personalized coffee bags include different types such four sides sealed and back sealed side gusset bags. And side gusset bags also have the advantages of strong sealing and high barriers. Usually, customers like to heat seal or use bag clips and Tin Tie to make the bags re-closable.
Stand Up Coffee Pouches
When displayed on the shelf, it has strong stability due to the round bottom. They are mostly digital printed coffee bags. We can design transparent windows then the customers can clearly see the products in the package. We also set the pressing zipper, which can make the bags re-closable.
Three Side Seal Coffee Bags
Three side seal bags usually packages coffee powder or drip coffee with small capacity and using the side gusset bag as an outer bag to pack multiple small bags inside. These roastar bags are best for you to use in custom coffee bags wholesale. It also can be made by roll film when flinging with coffee by roll film packaging machine.
Flat-bottom (or Block Bottom) Coffee bags without zipper
Flat bottom bags are popular products in custom coffee bean bags. They have become more and more popular in coffee bean or powder packaging. With its flat bottom, the pouch can stand much more steadily on a display shelf. The two gusset sides can be spread to a flat surface, making the printed images and wordings more visible and attractive to consumers, even from a side view.Compared with other roastar coffee bags in similar dimensions, a flat bottom pouch can hold more coffee beans or ground powder, saving the transportation space and storage room.
We have perfect packaging solutions for custom coffee bags. If you are looking for a company for custom coffee bags wholesale, don't be afraid to come to us for a try! We are confident that we have enough experience in digital printed coffee bags to satisfy you!